Pat's writing workshops and presentations
Pat's Life Stories and Legacy Writing Workshop at the Writer's Center, Bethesda

What will be written on your headstone? What will your obituary say? How will you be remembered, and what has your life meant? The goal in this nontraditional workshop of short personal writing is to capture your personal and family legacy for the next generation, the friends and family who will survive you. Knowing that you are writing not for publication but to set the record straight—in your own mind, as much as anything—may liberate you, allowing you to examine with candor your important life choices and experiences, achievements and mistakes, beliefs and convictions.

Through a series of exercises designed to open a rich vein of personal material, you will begin the exploration and storytelling that may help you either develop a personal or family history or write a personal legacy letter to your survivors. No whining, no boasting, no name dropping: Just an honest examination of what went on in your life or your family, with an emphasis on fleshing out the characters and stories to be found there. This course, which grew out of the warm-up exercises for Pat's workshop on ethical wills, will encourage you to reminisce deeply: to mine your life (and family) experiences for personal stories, myths, themes, and values.

Other groups or organizations can arrange to have Pat lead a workshop or a reminiscence group. Email Pat at (a in a circle) patmcnees.com

Report Writing Workshops by Pat McNees

This is just one version of purposeful writing in any form -- it's just that in report writing you tend to put the main points up front and at the end, whereas in narrative nonfiction, for example, you would tell a story, and the conclusion wouldn't be immediately evident.

Pat taught her first report-writing workshops during a period when she was writing literally thousands of executive summaries for organizations such as the World Bank, as well as editing and rewriting reports and other material. Her report writing workshops have taken her as far afield as Burma and Lesotho (where she taught Bruce Ross-Larson's popular report-writing course). In these workshops she helps participants get a sense of who their audience is, what their main and subsidiary messages are (or aren't), how to use those messages as scaffolding for clear and effective writing, how to be selective with details, how to use stories, anecdotes, and examples to make a point or bring dull or abstract material to life, and how to trim the fat or jargon from the writing itself. In a word: how to think like the reader. She has also taught workshops at NIH and for Michael Whelan and the Whelan Group

Which brings us back to life story writing:
Life story writing is something else altogether -- the idea being not so much to convey a message as to convey a life. Often families (or organizations) hire Pat to help draw the life story out of a family member (or founder, or officer, or employee) who is a reluctant memoirist -- feeling his or her life story is not important or interesting, or having no idea how to write it. One path is to have Pat interview the person, get the taped interviews transcribed, organize and edit the material, and work with the memoirist to get the story right. For those who want to write a life story on their own, Pat either talks about the best way to go about developing an interesting memoir, or coaches them on the process -- the idea being that the easiest way to get someone to apply pen to paper, or fingers to keyboard, is to give them a weekly deadline and constant feedback (whether from Pat or from a group, or both). Usually it's as easy as that: get people started, and their memories will start flowing. Then it's a question of moving them beyond false modesty, name dropping, bragging, and lists of accomplishments or grandchildren to the truly human story of their life. Well done, the life review is a gift both to the people writing about their lives and to their intended audiences. Everyone has a story, but sometimes they need help finding and shaping it. The secret is to find the story and bring it out.

The same is true of writing histories of organizations, except that the interviewing takes place on a larger scale, organizing the material and developing a coherent storyline is harder and more complex, and the process is far more time-consuming -- so much so that Pat will only take on organizations that she finds interesting enough that she'll want to "live with" them (mentally, at least) for the time it takes to write their story.

For example, one her favorite projects was writing a history of the NIH Clnical Center after interviewing 105 people: (Building Ten at Fifty: 50 Years of Clinical Research at the NIH Clinical Center (2003) -- download the PDF version free here). Next, Pat wrote a history of the department of psychiatry at the University of Maryland, in Baltimore -- which is, to some extent, a history of psychiatry in America after World War II, wrapped around the story of a particularly interesting department: Changing Times, Changing Minds: 100 Years of Psychiatry at the University of Maryland School of Medicine.

Pat was co-editor, with Paula Stallings Yost, of a new collection of life story writing: My Words Are Gonna Linger: The Art of Personal History.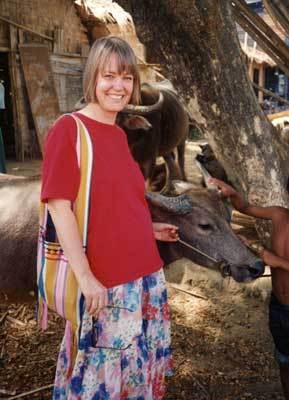 Writing a Legacy Letter or Ethical Will
If you had only one hour to live and the only way to communicate with survivors was to leave them a letter, what would you write -- and to whom would you write it?
Events like Hurricane Katrina and the shocking mass murder at Virginia Tech remind us of the fragility of life. This workshop will help you figure out what personal messages, stories, or life lessons you want to leave for those who survive you. Often written in the form of a loving letter, the legacy letter (a version of what some call an ethical will) is a way to explore and articulate who you are, what you have learned in life, what you value, and what you wish for the family members who survive you.
Your last will and testament conveys what you want your loved ones to have -- and is legally binding. The legacy letter is an informal message that conveys what you want your survivors to know--which may include how you want to be remembered, what you cherish and regret, what you forgive and apologize for, what you loved (maybe even chuckled about) about your loved ones, and other important things you would not want left unsaid should you die unexpectedly.
Ruta Sevo's ethical will, the very first story written in Pat's very first ethical will workshop. It appears in
My Words Are Gonna Linger: The Art of Personal History
, which Pat and Paula Stallings Yost co-edited.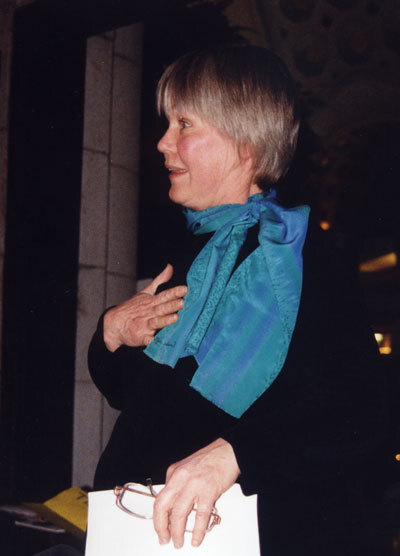 ---
"Writing about [events in my life] has been a way of processing them. Not only tragedies like the deaths of my sons, but other things like learning of my adoption as an adult and my search for my birthmother. These are life-altering experiences and writing about something is a good way to figure out what to make of it.
"Patients, of course, are an endless source of inspiration and stories. Psychiatry is a performance art. We talk with people; they tell us their secrets and their pain. They benefit from the conversations or not. But it's all words in the air; our case notes are sealed and unless we write something down, the experiences are lost except to our memories. But we're changed by these stories just as our patients are and the truths they lead us to are worth preserving. Writing down what we have learned also constitutes a kind of "ethical will," something to convey to succeeding generations in the same way that we distribute our property. I think that we have some obligation before we die to enunciate whatever we think we've learned about life. So that was also a motivation to write these books, because I thought that whether anybody buys them or not, my children and their children will have this gift from me."
~ Gordon Livingston, MD, author of
Too Soon Old, Too Late Smart: Thirty True Things You Need to Know Now
and
And Never Stop Dancing
, interviewed by Bruce Hershfield for
Maryland Psychiatrist
---