Changing Times, Changing Minds: 100 Years of Psychiatry at the University of Maryland School of Medicine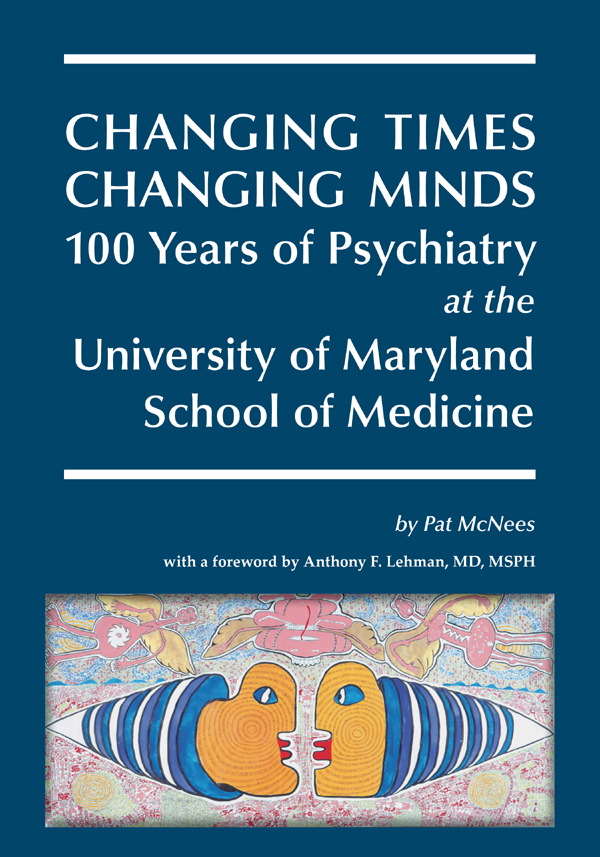 History of Medicine/General Psychiatry
Changing Times, Changing Minds: 100 Years of Psychiatry at the University of Maryland School of Medicine

Drawing on dozens of interviews, mounds of correspondence and documents, and an unpublished memoir, award-winning science writer Pat McNees brings to life the unusual history of psychiatry at the University of Maryland School of Medicine. This is history as storytelling—frank and compelling narrative based largely on the memories and insights of those who participated, with more than a few quirky details (such as the delivery to one puzzled academic of a filing cabinet filled with LSD, the flood that swept furniture down the hall, and the medical school dean who rode a motorcycle to graduation as part of a deal with a student protestor).

The state of Maryland funded development of the department of psychiatry and its first home, the Psychiatric Institute, after a 1949 exposé in the Baltimore Sun made public the appalling conditions in Maryland's state mental hospitals. After two decades of emphasis on psychoanalytical and psychodynamic therapy, and an explosion of new approaches in the sixties and seventies (including group and family therapy), the department arrived finally at an emphasis on evidence-based practices. When the deinstitutionalization that began in the 1960s emptied state hospitals elsewhere, idealistic members of the department initiated a state–university collaboration (the Maryland Plan) that serves as a model for training in public psychiatry. CAPP, the accelerated track in psychiatry, provided psychiatric training for selected medical students, many of whom become leaders in their field. The Maryland Psychiatric Research Center, which joined the department in 1977, became a world center for research in severe mental illnesses, especially schizophrenia. With strong psychosocial rehabilitation and community psychiatry downtown, where services research is centered, today the department helps individuals live in the community, dealing with mental illness but not defined by it.


Title: Changing Times, Changing Minds: 100 Years of Psychiatry at the University of Maryland School of Maryland
Author Pat McNees. Foreword by Anthony F. Lehman, MD, MSPH
Publisher, Department of Psychiatry, University of Maryland School of Medicine

ISBN 978-0-9828431-0-9 (paper, $49.95) 582 pages, 196 photos
ISBN 978-0-9828431-1-6 (hardcover $59.95)

Make all checks payable to UMBF, Inc and mail to
ATTN: Department of Psychiatry,
University of Maryland
110 S Paca Street, 4th Floor
Baltimore, MD 21201
410-328-6735
Or order through Amazon.com: Changing Times, Changing Minds: 100 Years of Psychiatry at the University of Maryland School of Maryland. Use that link and the order should come to me.

The process of researching this book -- interviewing nearly 100 people, who then often got in touch with each other -- created a wonderful cross-generational energy among faculty members, researchers, psychiatric residents, and patients (a couple of whom went on to medical school and are featured in the book). When the department's 60th anniversary reunion was held September 16, 2010, the ballroom where the event was held filled to capacity. And this was after the event person at the hotel told us that alumni reunions rarely drew many participants.